Free NTC workshops for gifted children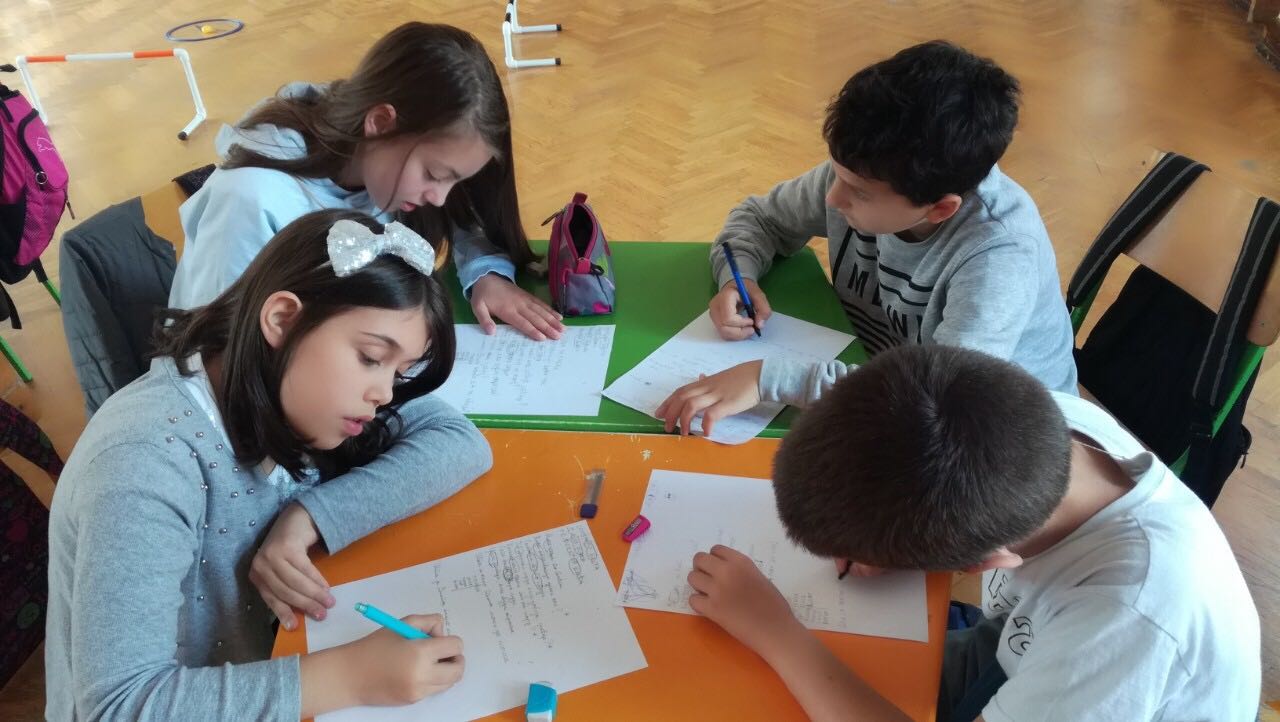 After a wonderful and successful realization of NTC weekend, we continued our great cooperation with the NTC Center for the joy, benefit and satisfaction of the children of Uzice. During May, a series of free NTC workshops for gifted children from grade IV, began. The workshops are held on the premises of the First Primary School King Petar II and kids from all Uzice primary schools participate in the workshops.
The workshops are volunteered by teachers from multiple primary schools, selected by the NTC Center, based on the quality of the homework they did during the NTC seminars for teacher and educators during the NTC weekend.
The children participating in the workshops were selected by the school's teachers and professional services at the school. The workshops are designed in a dynamic and engaging way, as a combination of intellectual work and motor activities. The workshops aim to develop creative and functional thinking and effective learning. At the end of the work, children are rewarded with NTC certificates, signed by the author of the NTC program.
Through the NTC Learning System and the workshops for gifted children, were acquired effective and extremely useful graphomotor exercises that have a stimulating effect on the physical and mental development of the child.
Most children spontaneously recognize abstract symbols, but over time they lose interest because parents do not know how to take them to a higher level that is extremely stimulating for the development of thought processes. It is the NTC tools that offer an easy transition to the more complex forms of abstract classifications and serialization, which is the basis for the development of mathematical/logical intelligence.
Objectives of the workshops:
Raising the intellectual capacity of all pupils participating in the program
Prevention of disorders of attention and concentration in the school period
Developing Speed ​​of Thinking, Connecting and Concluding (Functional Knowledge)
Timely identification of gifted students and encouraging the development of their giftedness
And all with the aim that the development of functional thinking is imperative in catching up with the educational system of more developed countries.