Donation to Jefimija association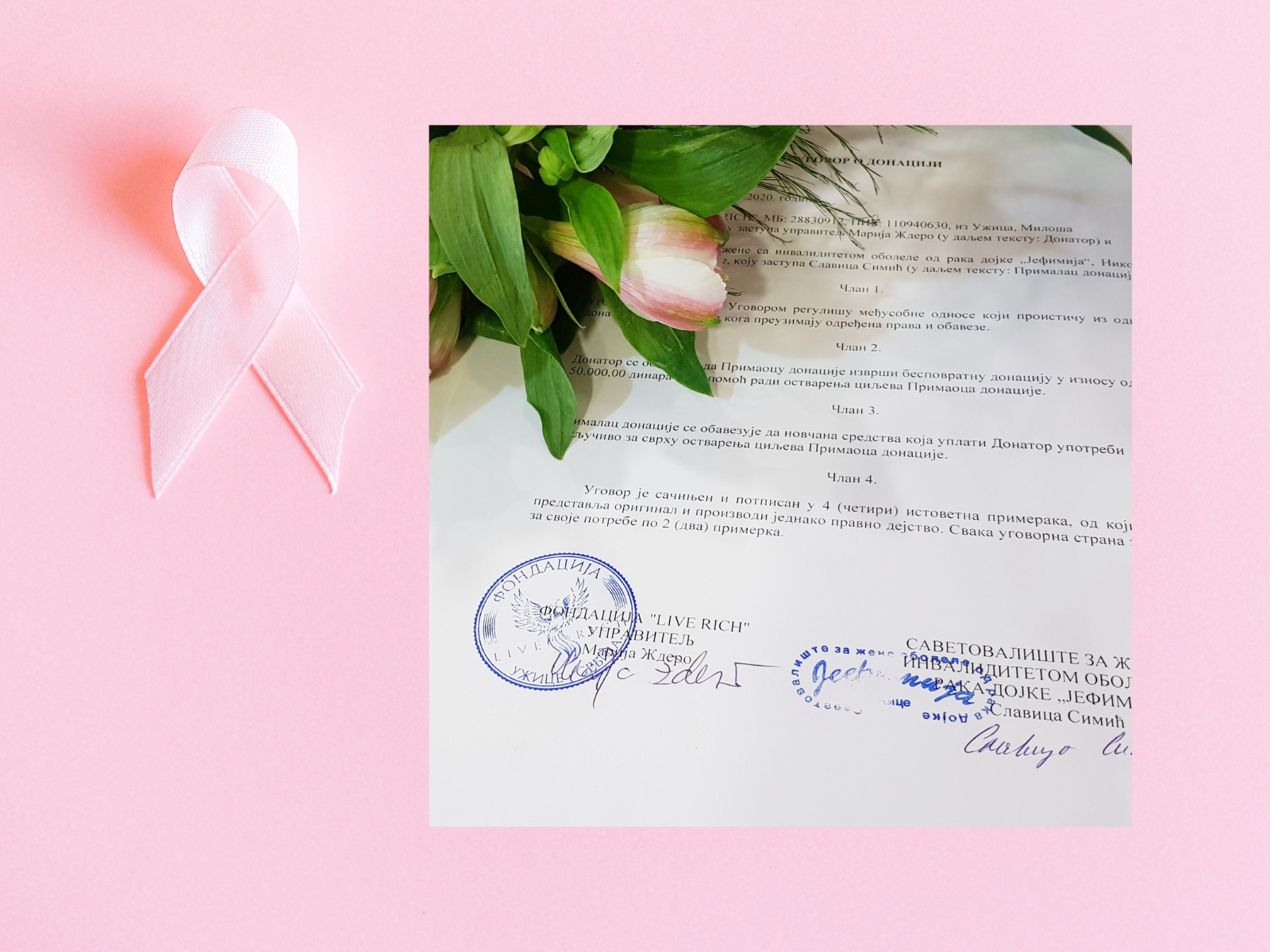 For the third year in a row, the Live Rich Foundation is supporting the Jefimija Association.
As in previous years, this year the donation referred to financial resources that will help the Association in carrying out its regular activities.
It is our pleasure to have the opportunity to support the Jefimija Association's mission, and we believe that our continual cooperation is a wonderful example of contribution to the community.
When such a two organizations meet in the action, sharing resources with the community, then common good is more than double.