Project of building children's playground in Krcagovo, Uzice
With the joint action of the Live Rich Foundation and the City of Uzice, "Dad in Action, Moms are Welcome," on the end of August, building of children's playground began on the green part of old military facility in Krcagovo.
This is also the first activity of the Foundation in Serbia, which officially marked the beginning of our work.
More than 100 volunteers participated in the action, who worked on the preparation of the ground for the start of the works, as well as on the cleaning of the park and the area around the facility.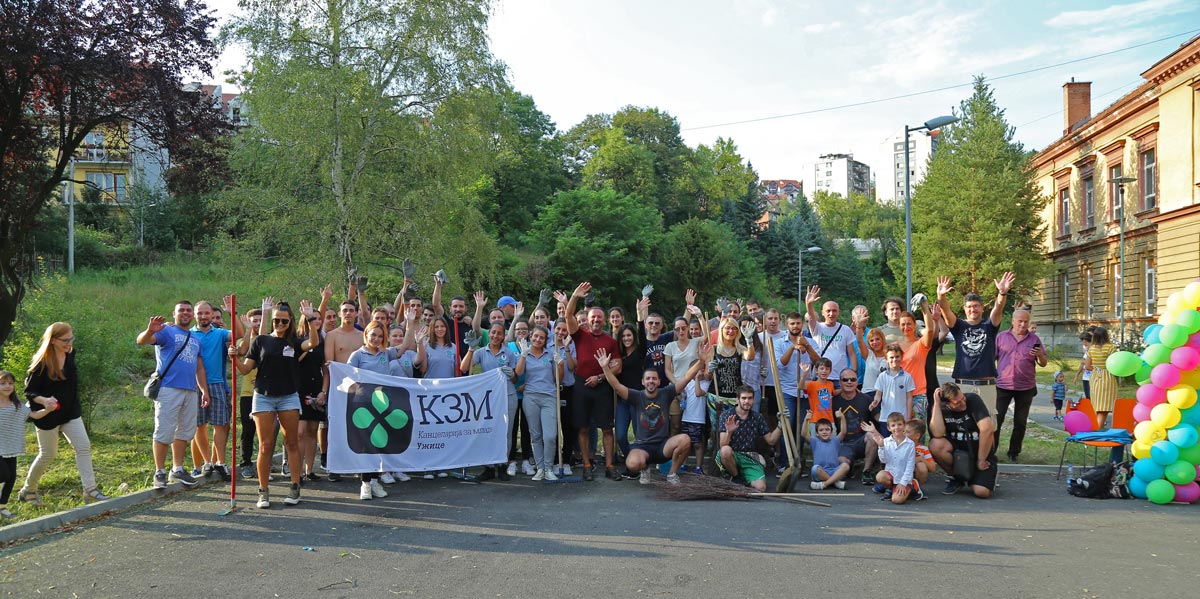 The value of equipment installed on the playground is 25,000.00 USD and it was donating by Live Rich Foundation. Equipment includes a large castle slide and three other individual playground equipment for our youngest.
All playground equipment was purchased from the Danish company Kompan, which in the creation and production of playground equipment monitors and applies the latest findings in the field of proper and quality growth and development of children.
More than 2 million Serbian dinars have been spent in the landscaping and the preparation of the grounds for the playground, and these funds were provided by the City of Uzice, as an active contribution to this project for a better-quality childhood of the youngest citizens of Uzice. This partnership action is also an example of the Foundation's invitation to all other entities to join us in actively creating a better-quality life in the city of Uzice!