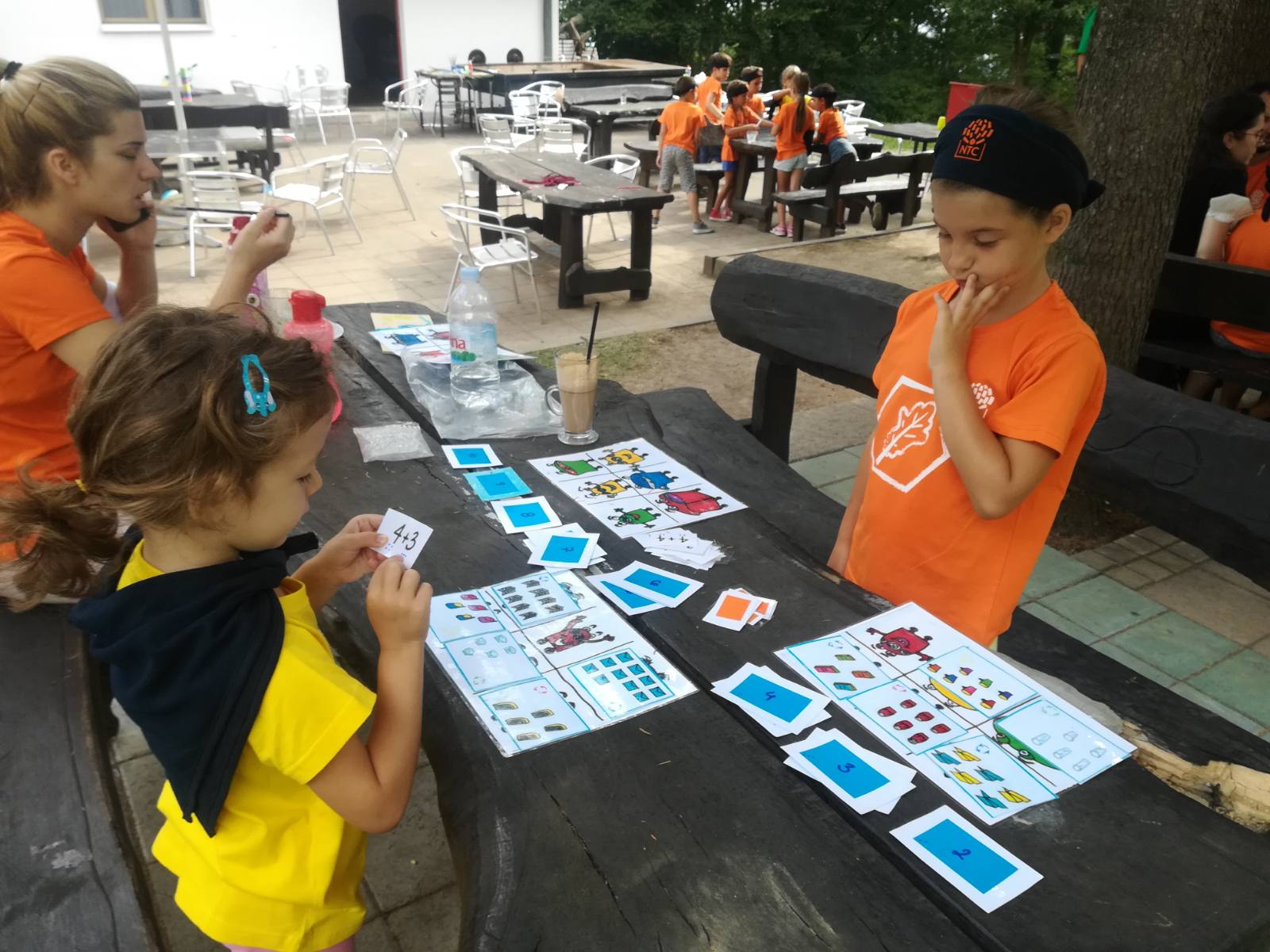 Learning through play in nature
During July, we took another step in our effort to support the children of Užice and their development in the best possible way, both intellectually and socially.
This summer, the NTC camp in Gučevo was more numerous for four participants from Užice, whose trip to the camp we fully financed as a Foundation.
As the coordinator of the NTC center in Uzice, we wanted to help the children from Uzice to further expand their NTC knowledge, skills and perspectives! We chose NTC camp as a gift to children, because we believe that it is an effective combination of learning, play, research, development of intellectual and social skills in children, which all represent exactly those values ​​that we promote through our work!
The NTC team organizes outdoor camps for children every summer. At the camp, children have the opportunity to develop their intelligence through play and research. The goal of the NTC camp is to encourage the development of skills, knowledge and emotions in children who are slowly developing or completely neglected in the daily rhythm of life.
NTC camp enables children to get to know the world around them, improve mutual communication, acquire knowledge about nature and navigate it, strengthen the research spirit and physical skills.
And if you are now wondering what the day of the little ones at the NTC camp looks like, we received this first-hand information from Jane from Užice …
We asked Jana to tell us in a few lines about her day and what she liked most about the camp. Here is what she wrote …
Breakfast and morning exercises are followed by an NTC adventure. The NTC adventure begins with a walk through the woods and making wooden houses, all with the help of teachers and friends. We continued to socialize at workshops where we read the stories of Uroš Petrović and solve various NTC puzzles, riddles, hide-and-seek and associations.
We had a great holiday in the meadow, with music and playing various games with Ranko and the lecturers.
Of the activities we had in the evening, I liked the "evening of talents" the most, where my friends and I showed what we know best.
I will remember this camp by the lecturers Natasha, Marko, Rada and Ognjen from whom I received the dream catcher.