Donation to the Jefimija Association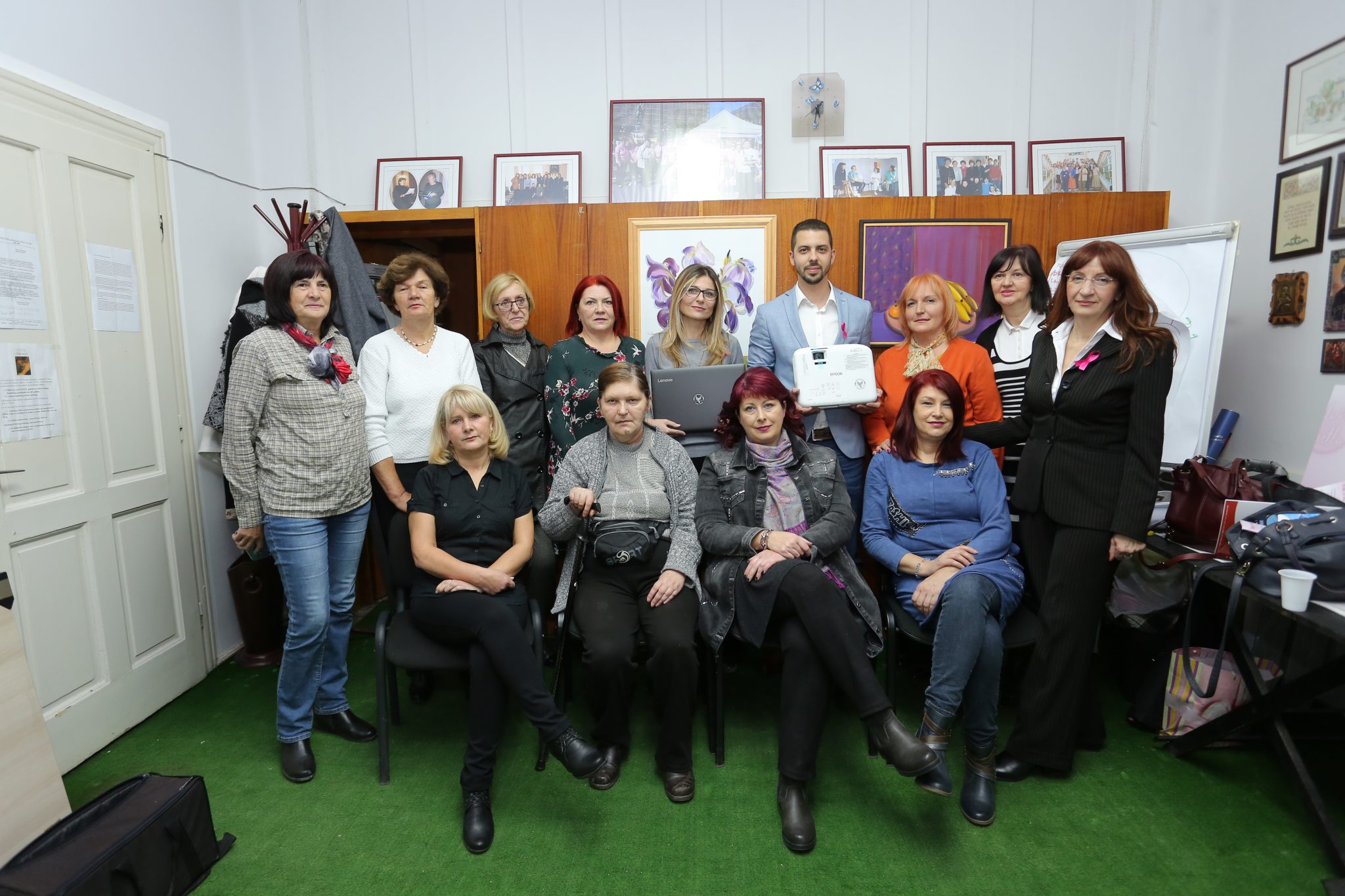 This guiding idea we are definitely sharing with Jefimija Breast Cancer Counseling Center, which by their selfless engagement provides psychological support to the sick women and makes it easier for them to go through the healing process.
We have demonstrated our direct support for the work of this Counseling Center, as well as indirect support to those served by the Counseling Center, through a concrete donation of video presentation equipment, which will help the Counseling Center in its daily work.
From the very beginning of this collaboration, our idea was to donate the resource that is currently the most useful and needed to make the Counseling Center's activities easier and more successful!

Predstavnici Fondacije "Live Rich" su uručili užičkom Savetovalištu za žene obolele od raka dojke "Jefimija" opremu za prezentacije (lap top, projektor i projekciono platno) koja će savetovalištu pomoći u aktivnostima za pružanje psihosocijalne podrške ženama koje su bolele od raka dojke u Zlatiborskom okrugu.
http://www.tv5.rs/2018/11/19/fondacija-live-rich-urucila-donaciju-udruzenju-jefimija/

I ova akcija stavlja akcenat na to kolika je vrednost u davanju i doprinosu opštem dobru, nečemu što je veće od nas samih…

Fondacija LiveRich je uručila lap top, projektor i projekciono platno članovima Savetovališta za žene obolele od raka dojke Jefimija u nameri da pomognu rad udruženja koje 18 godina pruža psihološku podršku obolelim ženama, olakšava im proces lečenja i ukazuje na potrebu i značaj preventivnih pregleda.